David Ducheyne
David Ducheyne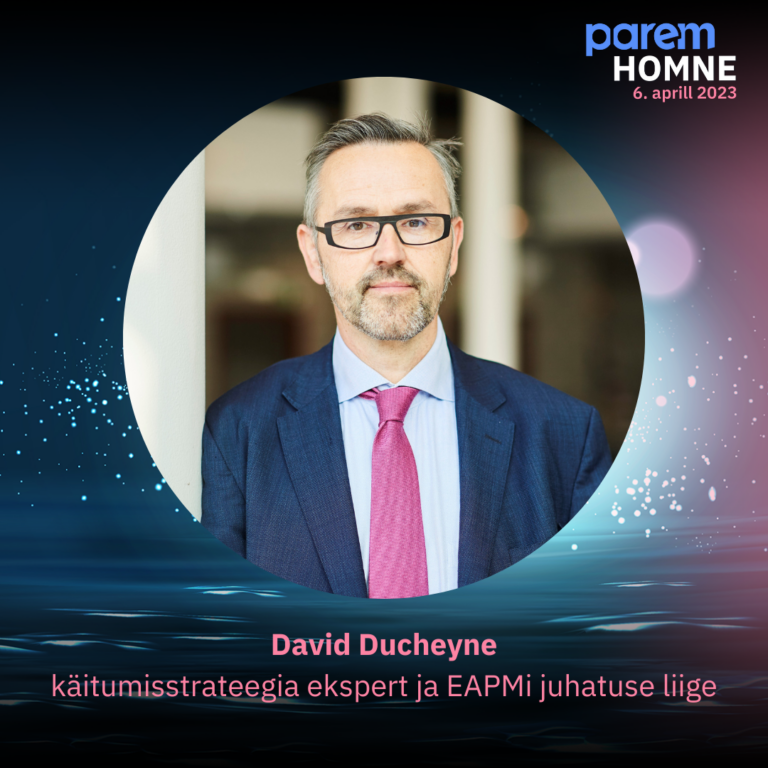 David Ducheyne on käitumisstrateegia ekspert ja EAPMi juhatuse liige. David on PARE konverentsil inimeses tasakaalu hoidmise sessiooni peaesineja.
---
David is the founder of Otolith, a consultancy based in Belgium. David focuses on building organizations that are radically human. Being radically human means that we take human needs and behavior as the building blocks of any strategy of any organization. When human needs are not fulfilled, strategies falter. One of the main levers of a radically human organization, is radically human leadership that generates a sense of direction, a feeling of balance and a desire to progress. Radically human leadership is not based on position, power or pressure. It is based on empathy, fairness, kindness, reciprocity and character.
David works a lot with management teams, executive committees and boards to enhance the quality of leadership in organizations. He does not believe in the big bang but in gradual but accelerated development of the leadership capability, which to him is one of the strategic capability any organization needs to develop, especially in challenging times. Customers are e.g. Eurofins, Alken-Maes (Heineken), Beaulieu International Group, Ahold Delhaize, Bpost, Arteco Coolants, Total Energies, Water-Link, Copus Group, Baloise, GZA Hospitals …
David holds a master's degree in Psychology and has studied management at Vlerick Business School and London Business School. He has more than 30 years of experience in business and HR and has worked for Henkel, Alcatel, Case New Holland, Securex before starting his own business. He is also the founding president of the Belgian Association of HR Professionals and a board member of the European Association of People Management. He wrote books on Personalization of Work and Sustainable Leadership. He lives with his wife and two daughters in Bruges, Belgium.
---
PARE 30. aastapäeva konverentsi fookuses on kolm teemat: tulevik, väärtuslikum elu ja tasakaal.
Kohtumiseni 6. aprillil 2023 Tallinna Lauluväljaku klaassaalis!