Jos de Blok
Jos de Blok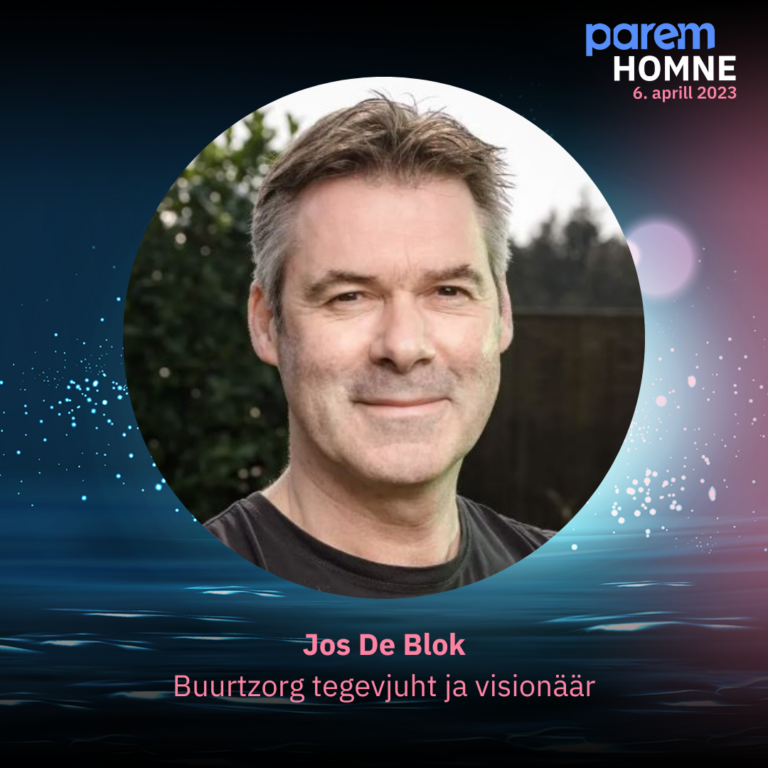 Jos de Blok on Buurtzorg´i asutaja ja tegevjuht ning Thinkers50 auhinna võitja. PARE konverentsil on Jos de Blok väärtuslikuma elu sessiooni peaesineja.
---
Jos de Blok is a changemaker, visionary and  founder of Buurtzorg (a neighbourhood nursing organization). He is considered a change agent in the Netherlands when it comes to the organization of community based care. Founded in 2006 with one team of four nurses, Buurtzorg has completely transformed home-based health care and it now has more than 10 000 employees.
As a community based and client centered organization, Buurtzorg connects highly qualified nurses and clients to create positive and proactive solutions that are effective, holistic, and sustainable. Organized in small autonomous teams of up to 12 nurses within a neighborhood-sized care area, Buurtzorg nurses bring groundbreaking synergy and expertise in a direct and connected relationship between care-giver and client.
Buurtzorg has succeeded in reducing administrative burden for nurses, improving quality of care and raising work satisfaction for their employees (Buurtzorg has been awarded three times employer of the year in the Netherlands). Buurtzorg is supported by an innovative IT system and works without management structure. Internationalization has started by launching in Sweden, US, Belgium, Japan, China, South Korea, India, Germany, Scotland and UK.
Jos de Blok is a nurse by education. Before he established Buurtzorg he had several senior management positions in home care organizations including director Innovations for medical services.
---
PARE 30. aastapäeva konverentsi fookuses on kolm teemat: tulevik, väärtuslikum elu ja tasakaal.
Kohtumiseni 6. aprillil 2023 Tallinna Lauluväljaku klaassaalis!